Using the Import/Export tool
The Import/Export tool allows you to import or export data (products, categories, options) into a spreadsheet file. This is a useful tool if you are moving your store from another host to Create A Shoppe. It can save time loading products. Import/Export is also handy if you have a lot of products to add to your store at once from a supplier.
In the right menu click tools then Import/Export (if the right menu is not open click the gear icon in the far right corner of the screen)
Export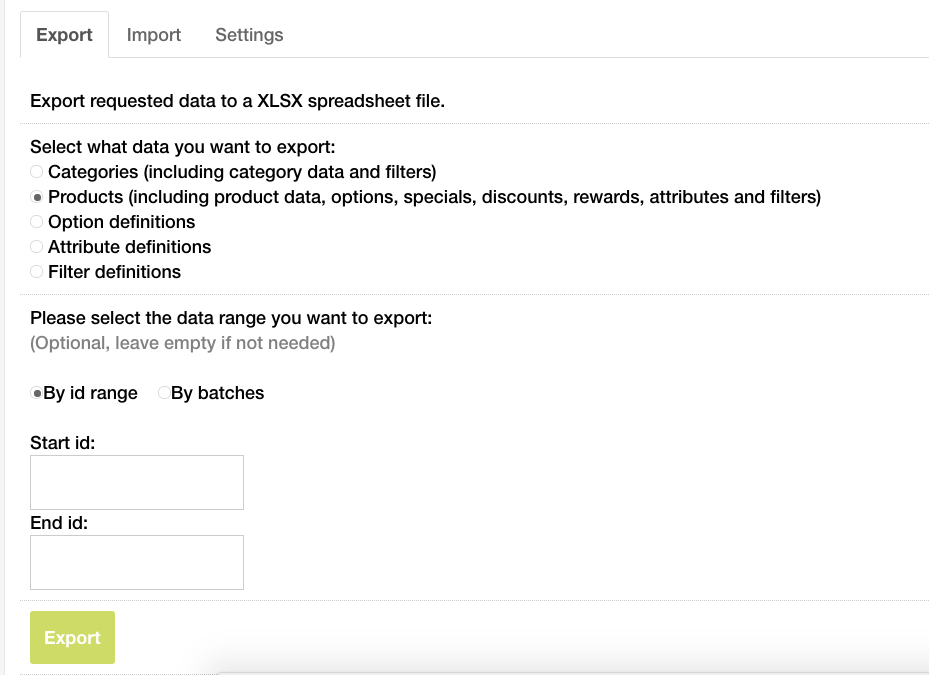 Select the data you would like to export, the range if applicable and click export to download the file to your computer.
The exported file can now be used an example of how to create a spreadsheet file to import your data.
Import
Make sure the spreadsheet you are going to load is setup properly. If you are unsure how to set it up. Do an export first to use as a guide. Choose the file you want to import and click import. This will load the data into your store.
You can customize Ids if needed under the settings tab.